NEW BOOK SUBMITTED FOR PUBLICATION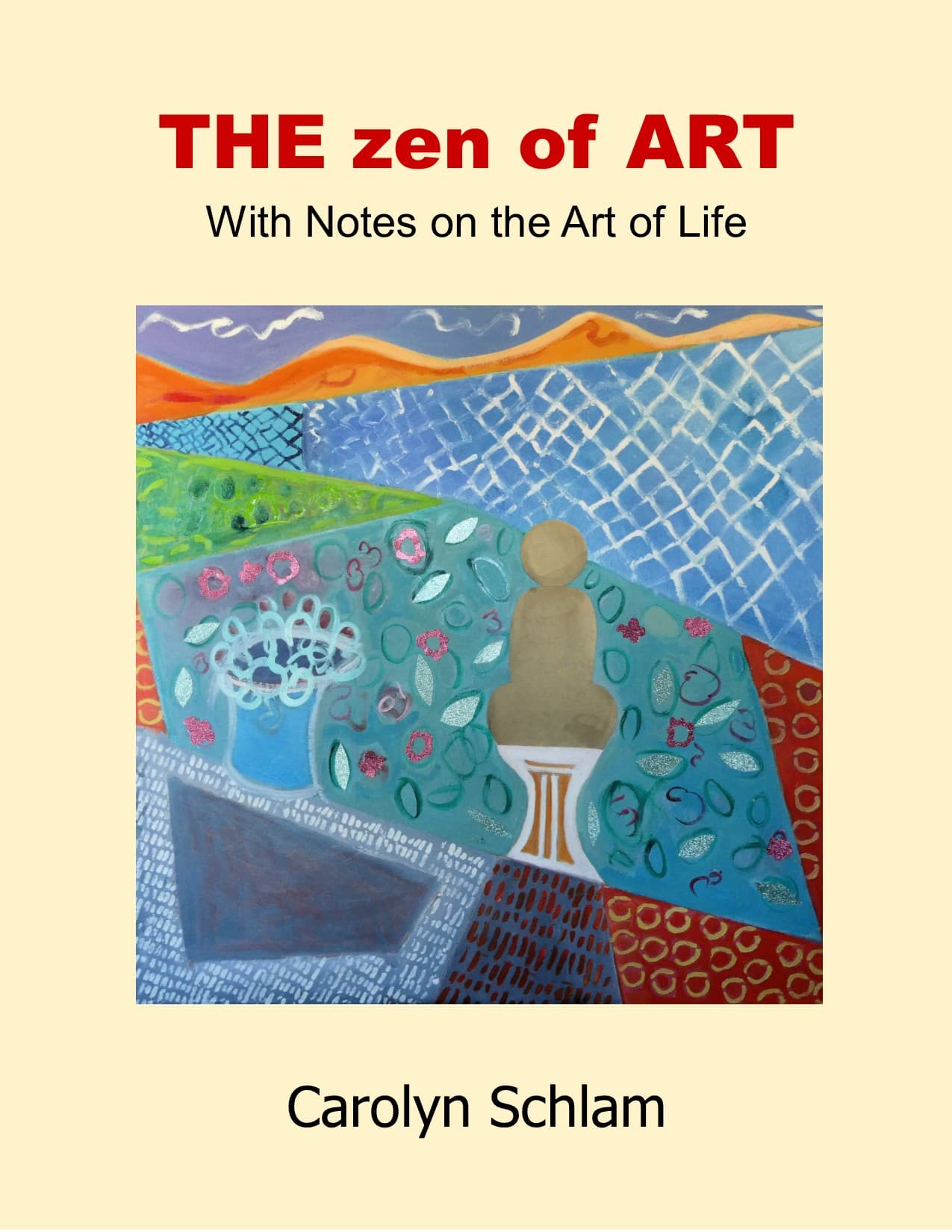 "THE zEN OF ART: With notes on the Art of Life" by Carolyn Schlam is a new book now being submitted for publication by my literary agent.
It is an inspirational book that applies the "zen" attitude to both the making of art, and its enjoyment and place in our lives. It is about the magical, unconscious sub-strata of creative activity, delving into the source of the artist's inspiration, and all the ways we can augment and amplify our imaginations.
The book also discusses the art of living from this zen perspective, and offers personal stories about a more improvisational and gratifying way to deal with our feelings, with other people, with the stages of our lives and with our art. Though the book makes reference to Zen Buddhism theory and practice, this is not a religious book. It is thought provoking and written in a warm and engaging manner. More conversation than dogma.